Mass General Brigham (formerly known as Partners HealthCare) is a Boston-based non-profit hospital and physicians network that includes Brigham and Women's Hospital and Massachusetts General Hospital, two of the nation's most prestigious teaching institutions. I've had the opportunity to work with an industry leader and work on projects like the annual report, their social media, blog, and websites.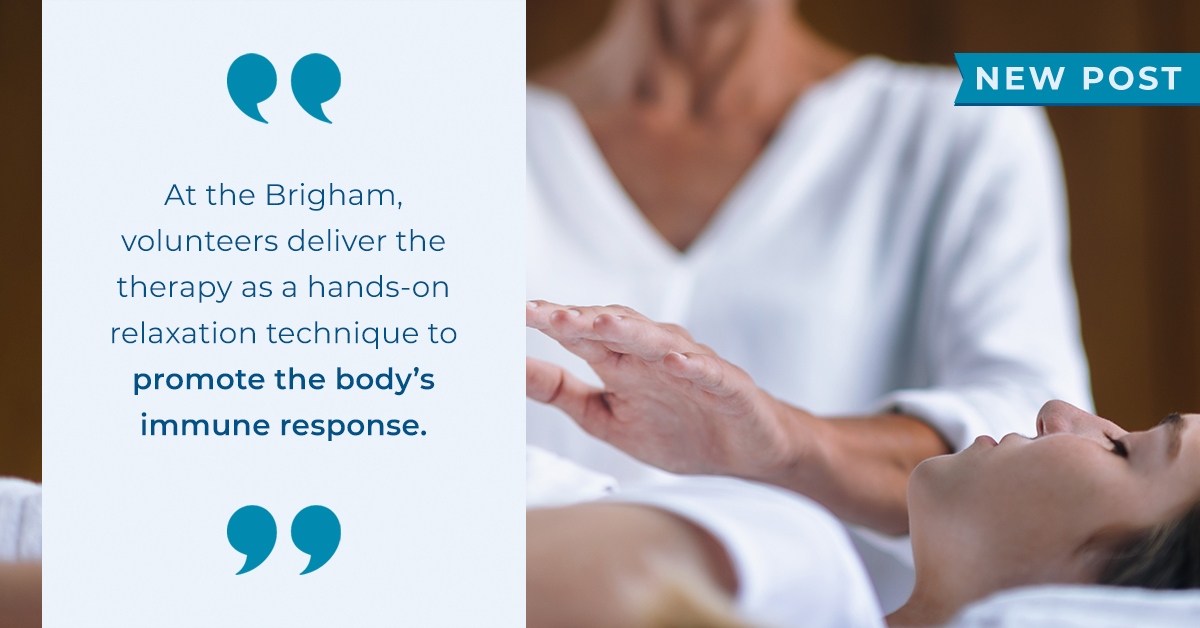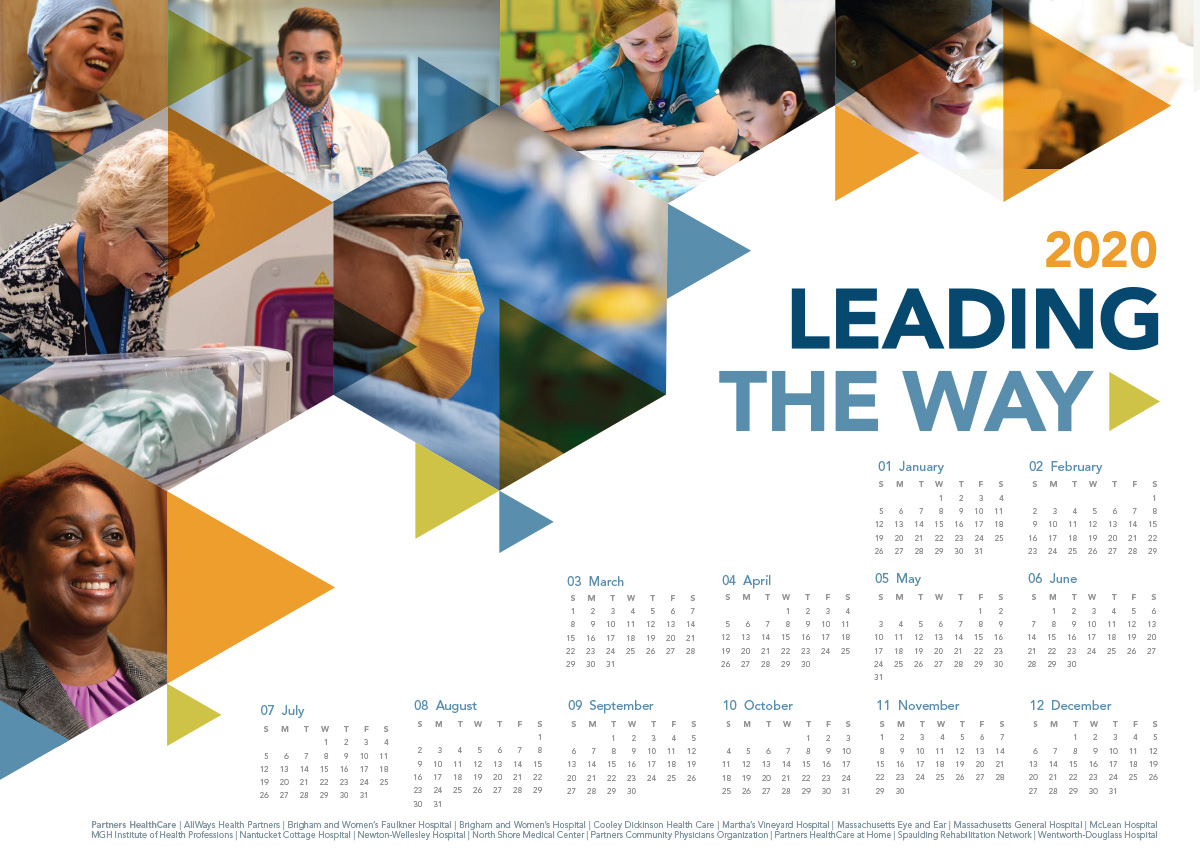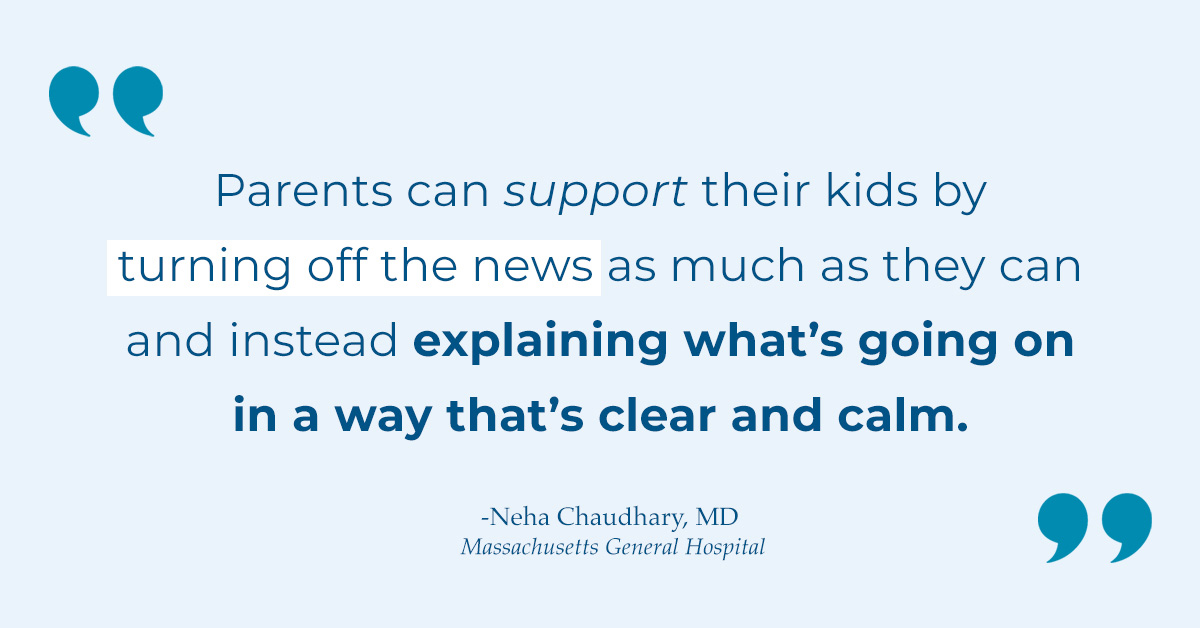 We approached the Annual Report project as an exercise in strategic marketing, building narratives that helped define Mass General Brigham's position in the marketplace, articulate priorities, and affirm institutional commitments. The photographic art direction we introduced with our annual report has become ubiquitous at Mass General Brigham.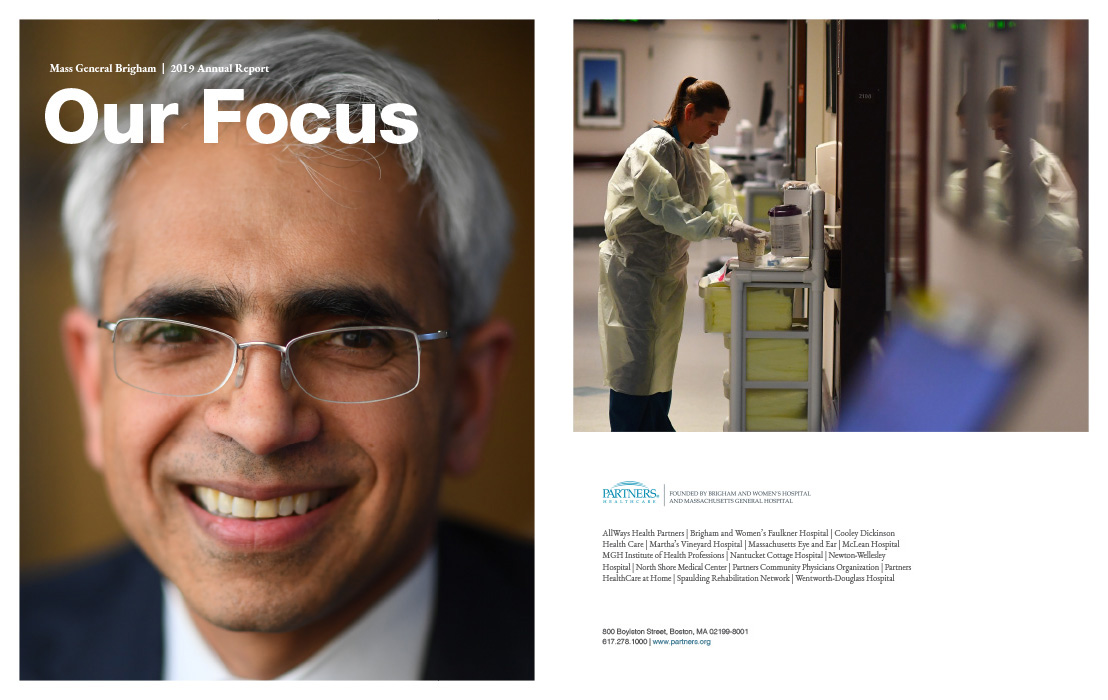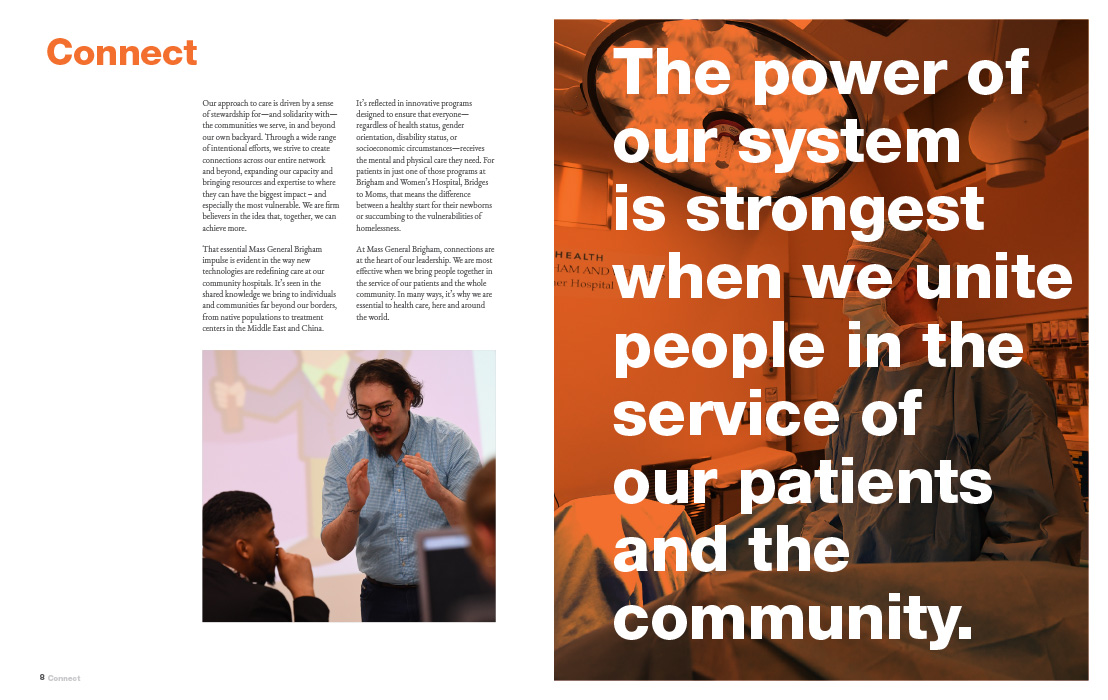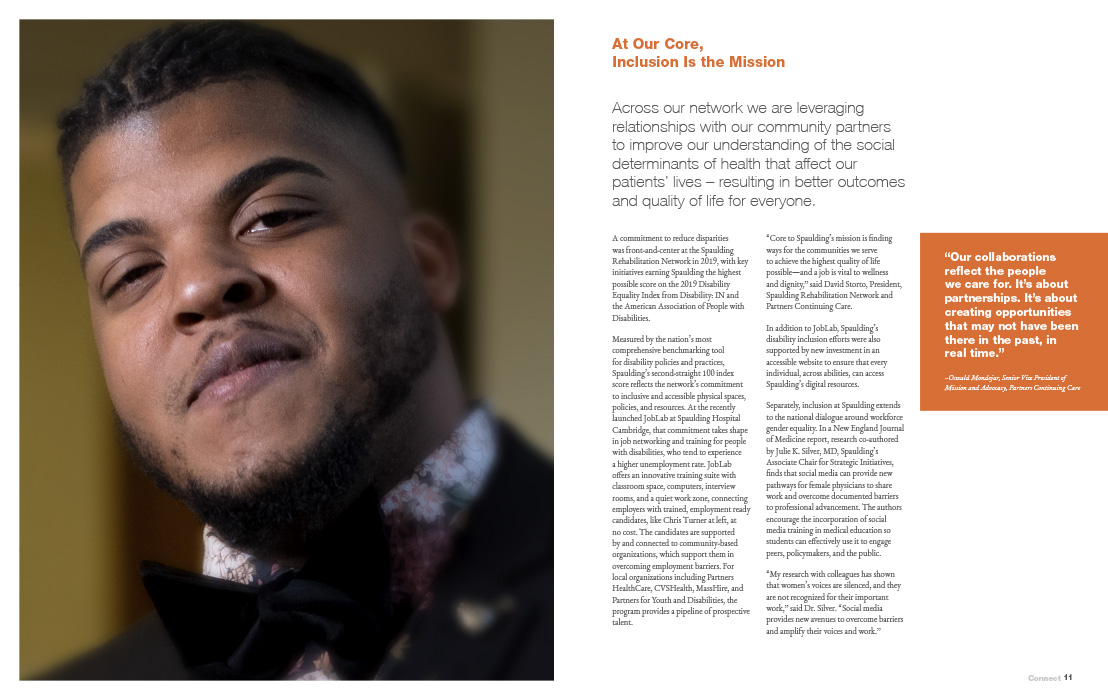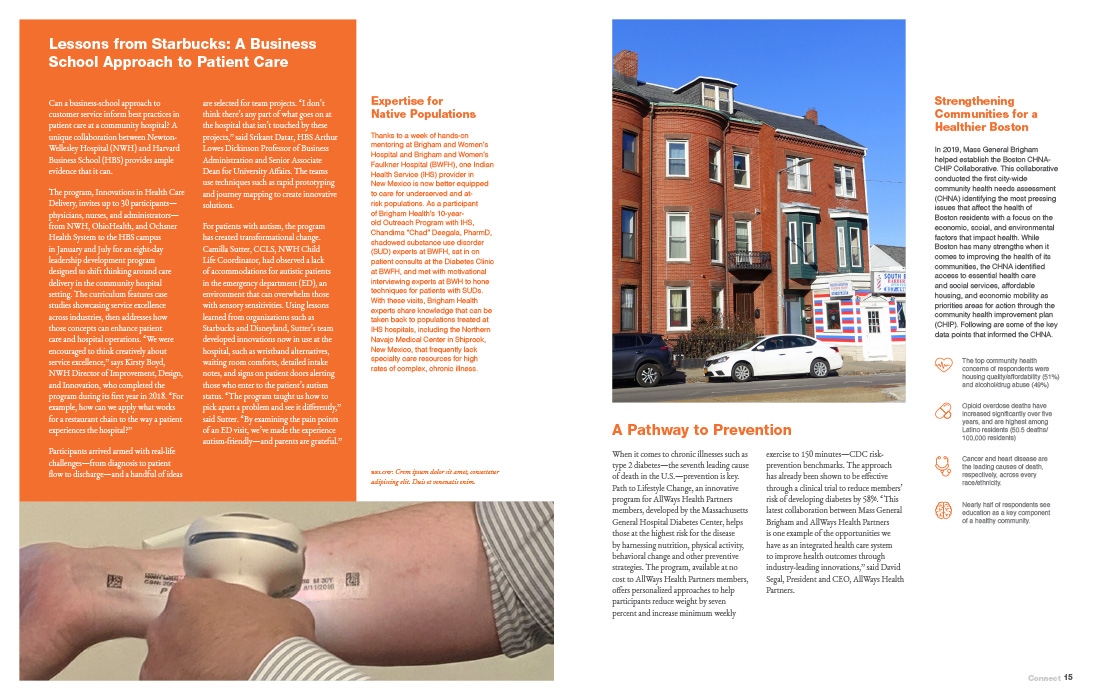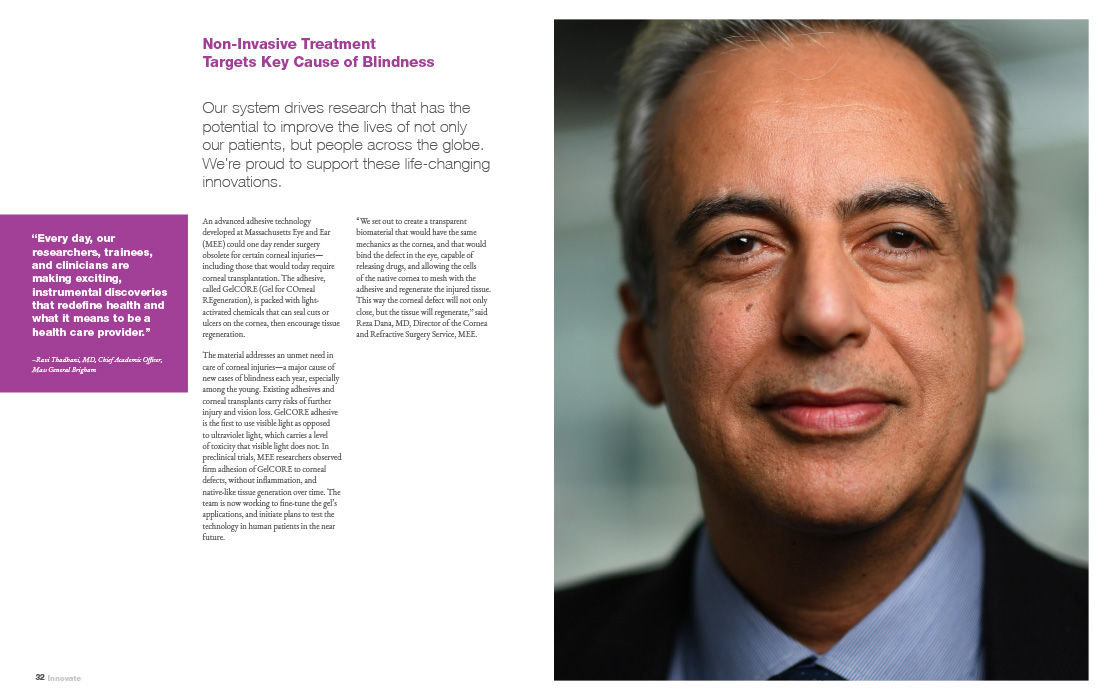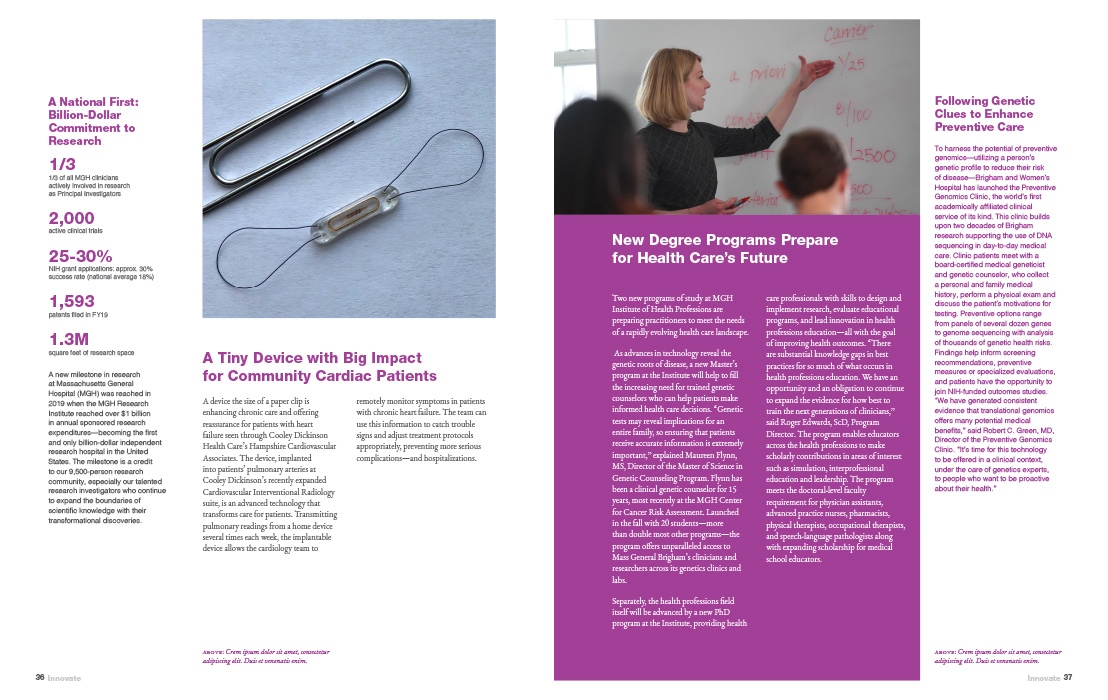 The Quality and Safety Website involved much more than digital design: we worked with the entire Quality and Safety Team to reframe the way we talk about quality and safety to the public, focusing on how the Mass General Brigham system helps to improve outcomes and keep patients healthier. We restructured the site around a patient-centric model, one that is becoming the standard way of thinking about the health care experience.